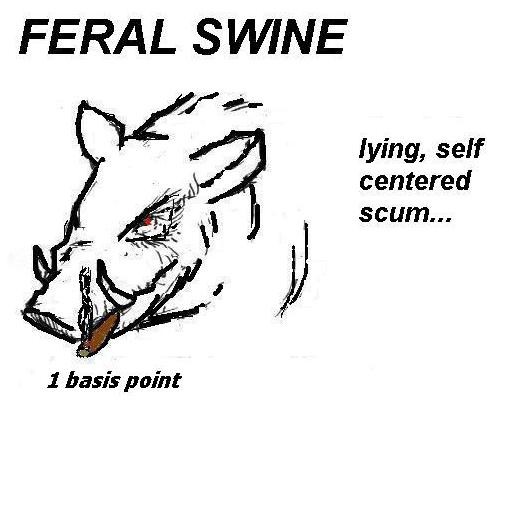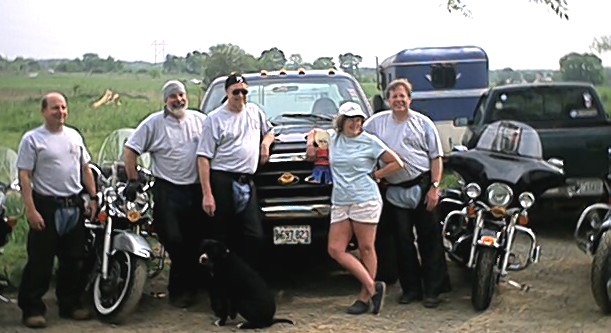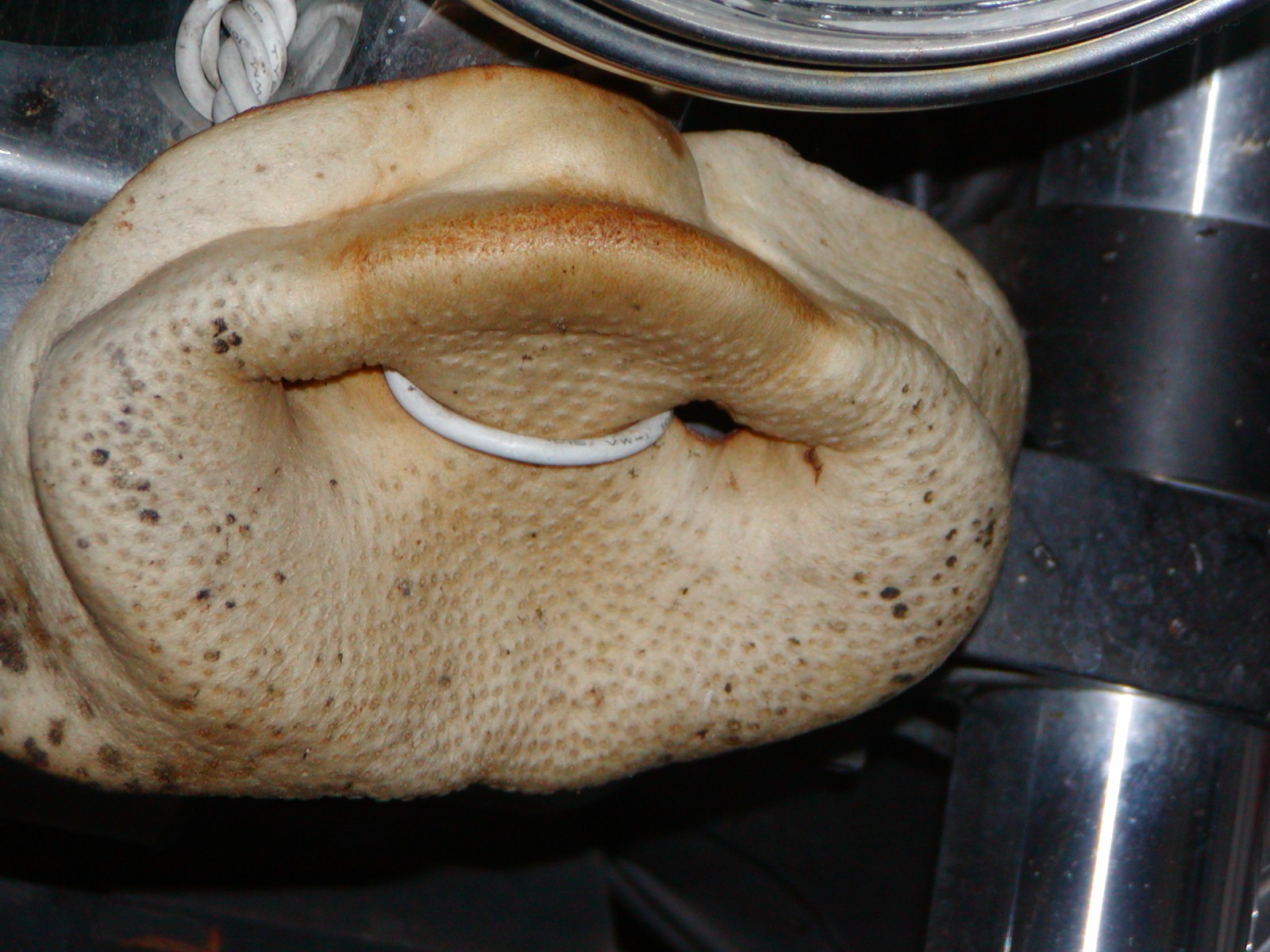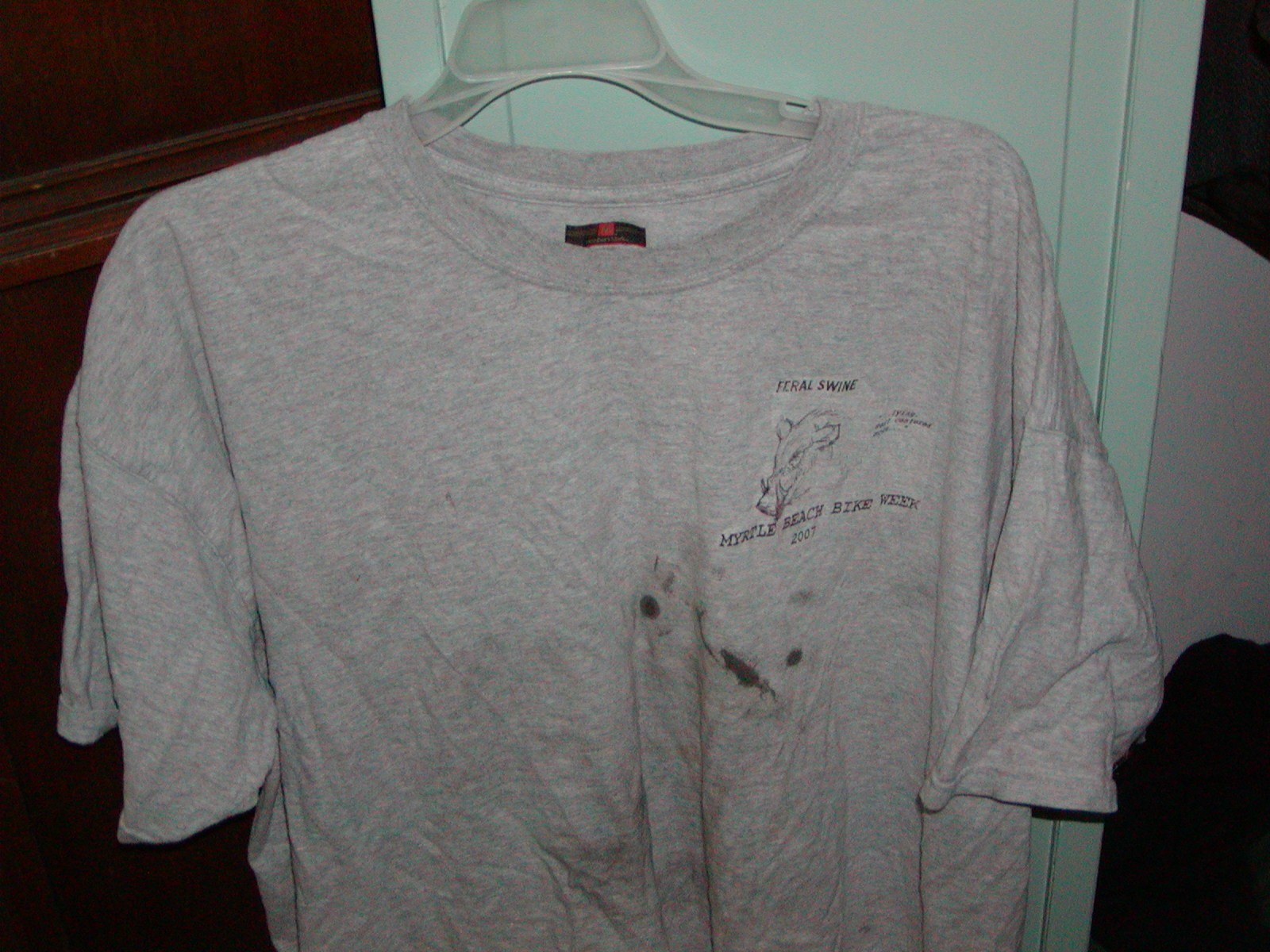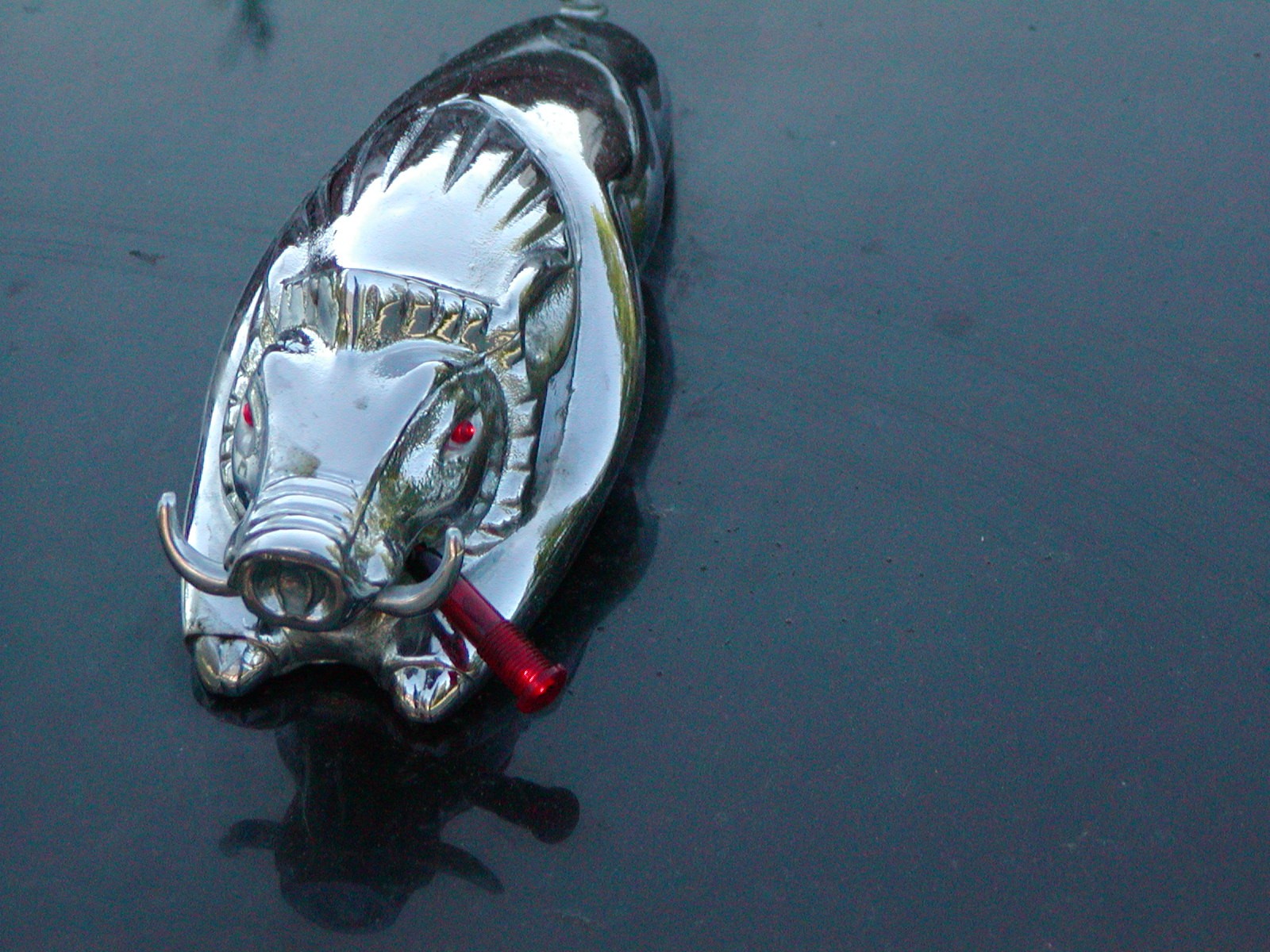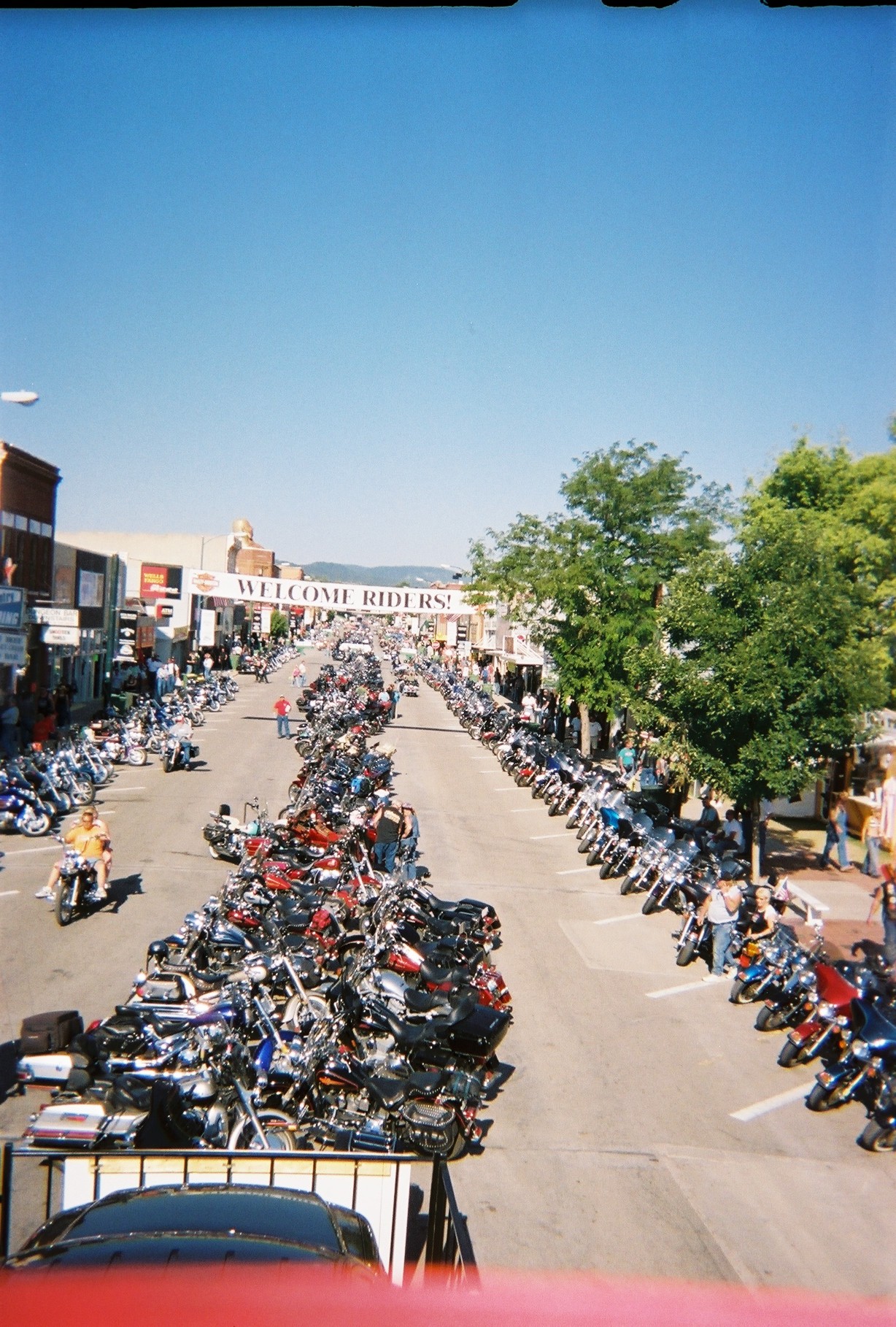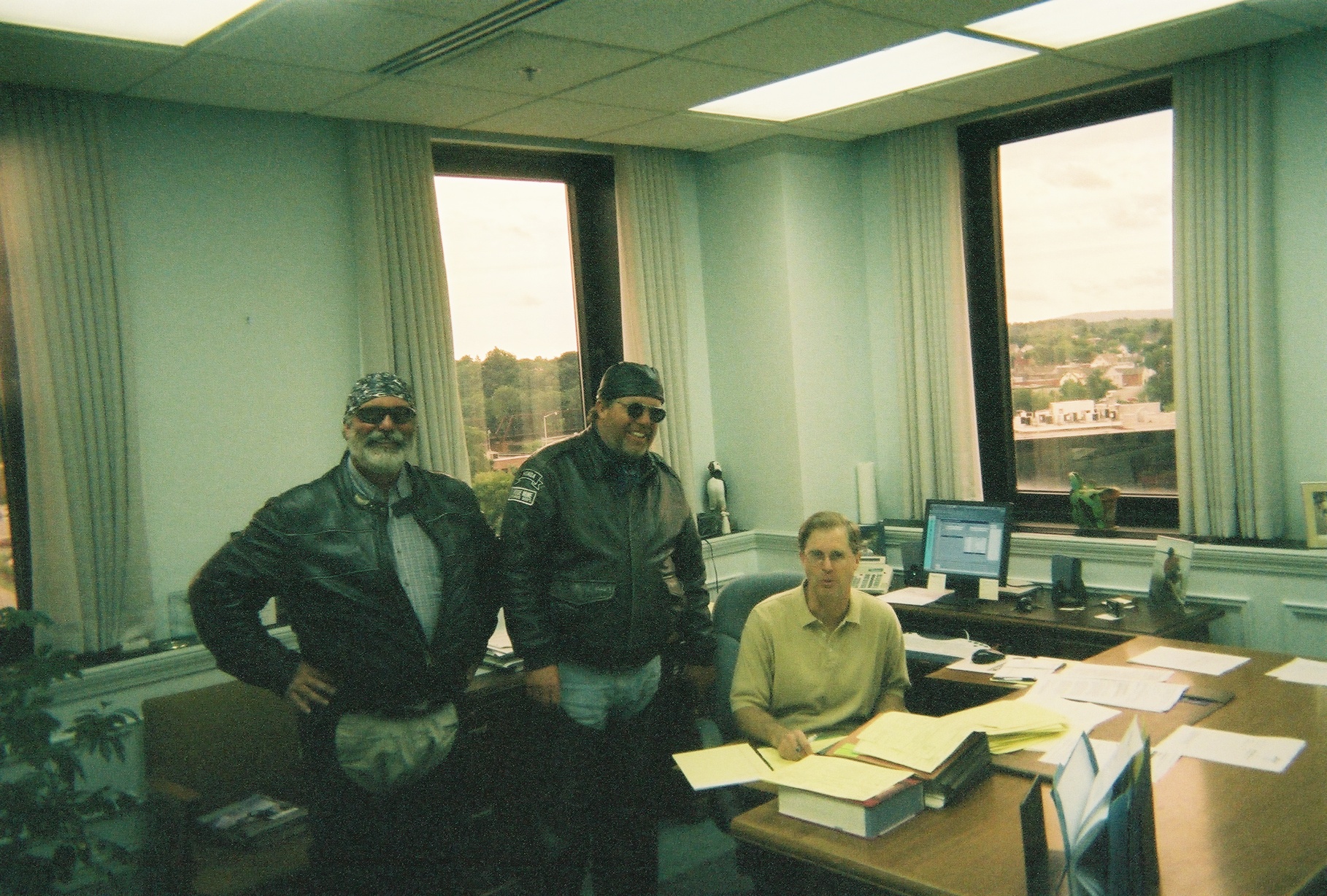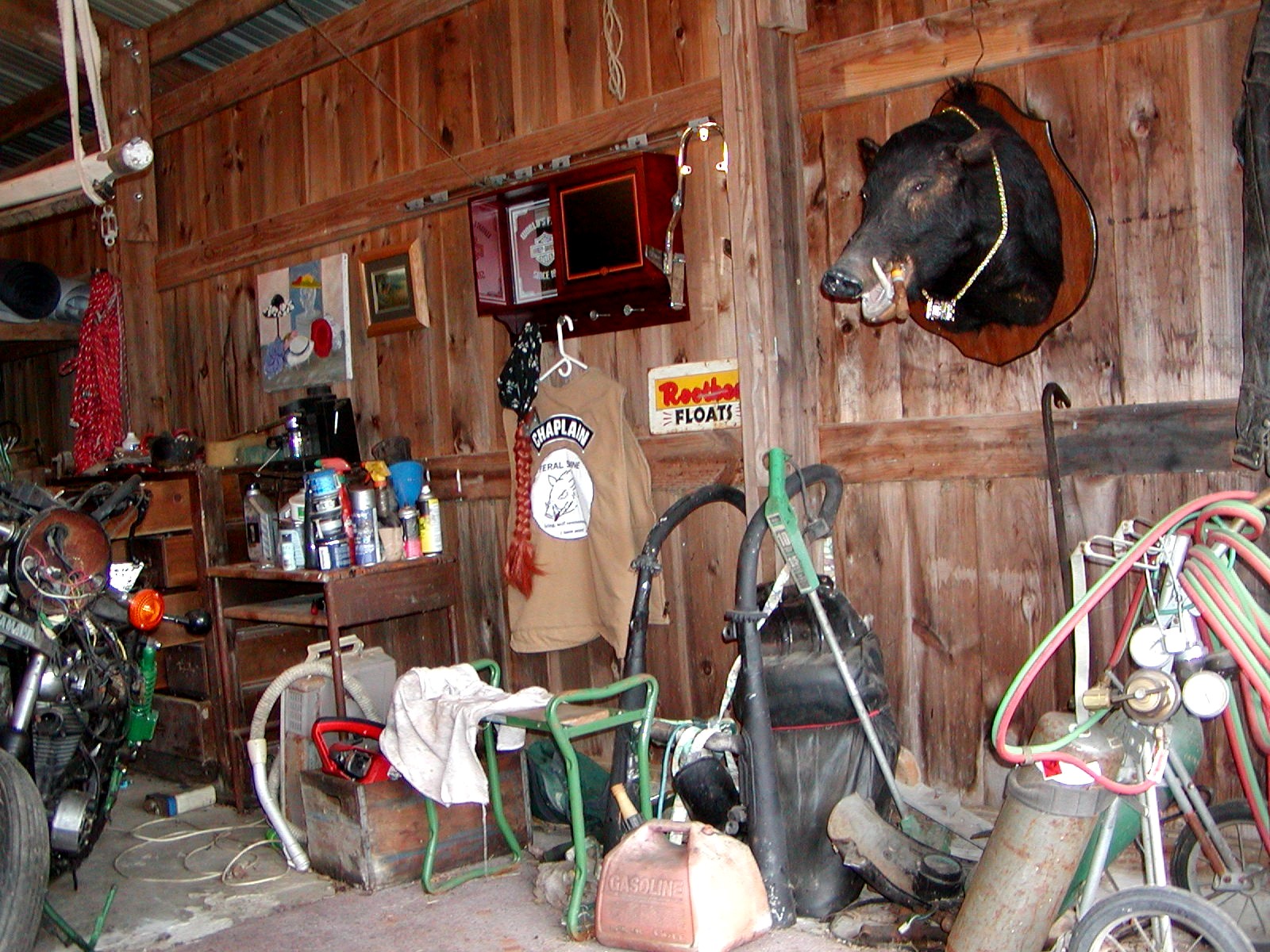 WELCOME TO THE STY!
THE FOUNDING MEMBERS OF THE FERAL SWINE
WE RODE OUR BIKES TO TRAILER WEEK, STURGIS '07
THIS WEBSITE WILL PRESENT YOU WITH NOT ONLY ENDLESS ENTERTAINMENT, BUT WILL INTRODUCE YOU TO A LIFESTYLE.

DON'T GET KILLED.
DON'T GET HURT.
DON'T GET ARRESTED.
RIDE YOUR OWN RIDE.

ANY MONEY NOT SPENT ON LODGING IS AVAILABLE FOR CIGARS AND BOOZE!
WELCOME TO THE FERAL SWINE STORE!
This is a real hog's nose to decorate your ride. You can send us a check for $50.00 (includes shipping) or you can go to your local pet store and buy if for $8.95, it's a doggie chew toy.
This is the Feral Swine official t shirt. You can send us $35.00, plus shipping, or you can click on our logo, put it in Paint in your comptuer, flip it, and print off iron on images for your own t shirt.
This 100% fake silver hood ornament with a cigar that lights up is a) illegal and b) available to you ready to mount for $200.00. Or you can order your own from Kuryakn for $48, drill a hole in the corner of the hog's mouth, and mount an LED from Radio Shack that you bought for $1.50.
The TEST for the FERAL SWINE

1. I have $1,000 in my checking account. T F

2. I am numb enough to send it to you. T F

3. The Harley Davidson motorcycle has fewer moving parts than the Honda rice burner. T F

4. I would rather stick knitting needles in my eyes than play a round of golf. T F

5. The Hooters mascot is an owl; that is why I go to Hooters, to see the owl. T F

If you answered T for questions 1 and 2, you are definite Feral Swine material. Send in your check today!
IF YOU WANT TO BUY ANY OF THESE FANTASTIC GIFTS, OR WANT TO KNOW WHERE TO SEND YOUR $1,000, SEND AN EMAIL TO SHAMAN@FERALSWINE.ORG
IF YOU WANT TO BE TOLD WHERE TO GO, AND HOW TO GET THERE, SEND AN EMAIL TO NAVIGATOR@FERALSWINE.ORG
IF YOU WANT REALLY BAD LEGAL ADVICE, SEND AN EMAIL TO OFCOUNSEL@FERALSWINE.ORG. THIS IS NOT A REFERRAL SERVICE, THE BAD ADVICE IS ALL ORIGINAL.


EVERYBODY DIES; NOT EVERYBODY LIVES
VROOOOOOOOOOOOOOOOOOOOOOM!
SAUSAGE LINKS:
FERAL SWINE DIET
ON THE ROAD.....
BEER, BOURBON, PIZZA, SUSHI, WHOOPEE PIES, PINEAPPLE
OFF THE ROAD...... BIRDSEED, RAW VEGETABLES, NUTS, ASPARAGUS
FERAL SWINE FINANCE
QUIT YOUR JOB, NEVER RETIRE, PAY CASH, DIE BROKE

MEETING WITH OUR PROBATION OFFICER
We are pleased to welcome new members to the Feral Swine. For obvious reasons, there are no last names used.

We welcome Martin, who did the Myrtle Beach trip this year. He sustained a major lie, at age 23, reponding 'Yes, it's my 25th birthday today!" when the band leader in a bar asked if there were any birthdays out there. This resulted in free beers and the attention of some local Cougars.

We welcome Martin's friend Andy who is a marginal biker, but managed to sustain the fiction that he was a college graduate to his parents for 18 months while he finished his degree and graduated this spring, without fanfare. A very Feral Swine thing to do!

We welcome Lucy, a woman of a certain age, who finished her Safe Rider course and bought a hot Ninja! She will look good in leathers! VROOOOOOOOOM!

We also congratulate one of our founders, Clarissa, for completing the same course. She looks good in anything!

We welcome Rick, who brings incisiveness and presence, to be known asTHE CORONER.


HOT ITEM!! JOHN EDWARDS NAMED MAN OF THE YEAR (SO FAR) BY FERAL SWINE...."He is definitely lying, self centerd scum! No bridge, no cigar, no lawyers!"
HOT COMPETITION! TIGER! WHAT IS THE DIFFERENCE BETWEEN A GOLF BALL AND AN SUV?
TIGER CAN DRIVE A GOLF BALL 400 YARDS!
---
---
---
IN THE DEEP DARK DEPTHS OF WINTER, OR THE MUCK OF MUD SEASON, CLICK HERE! BE SURE TO BE WEARING A HELMET, AND HAVE YOUR SOUND ON. SPRING IS JUST AROUND THE CORNER!


.
---
MALE FAIRY TALE.....

ONCE UPON A TIME A MAN ASKED A WOMAN TO MARRY HIM. SHE SAID, "NO." HE GOT A MOTORCYCLE, DRANK BEER AND SCOTCH, ATE WHAT HE WANTED, LEFT THE TOILET SEAT UP, FARTED WHEN HE WANTED, AND LIVED HAPPILY EVER AFTER.
---
GREAT SUMMER READING!!!!

"THE QUEST" by Lew Payne

The story of two fat middleaged financial professionals seeking the elusive wet t shirt contest, and how they became two fat over the hill bikers.
---
STONEWALL IN THE MANCAVE OF THE SHAMAN
MAJOR NEWSFLASH!!!

We are no longer a motor cycle gang, we are a motor cycle
CULT!
TO REPLACE PATRICK, WE RECENTLY JOURNEYED TO THE KNOB CREEK MACHINE GUN SHOOT IN WEST POINT, KENTUCKY ON THE BULLETS AND BOURBON TOUR.
INSPIRATION!!